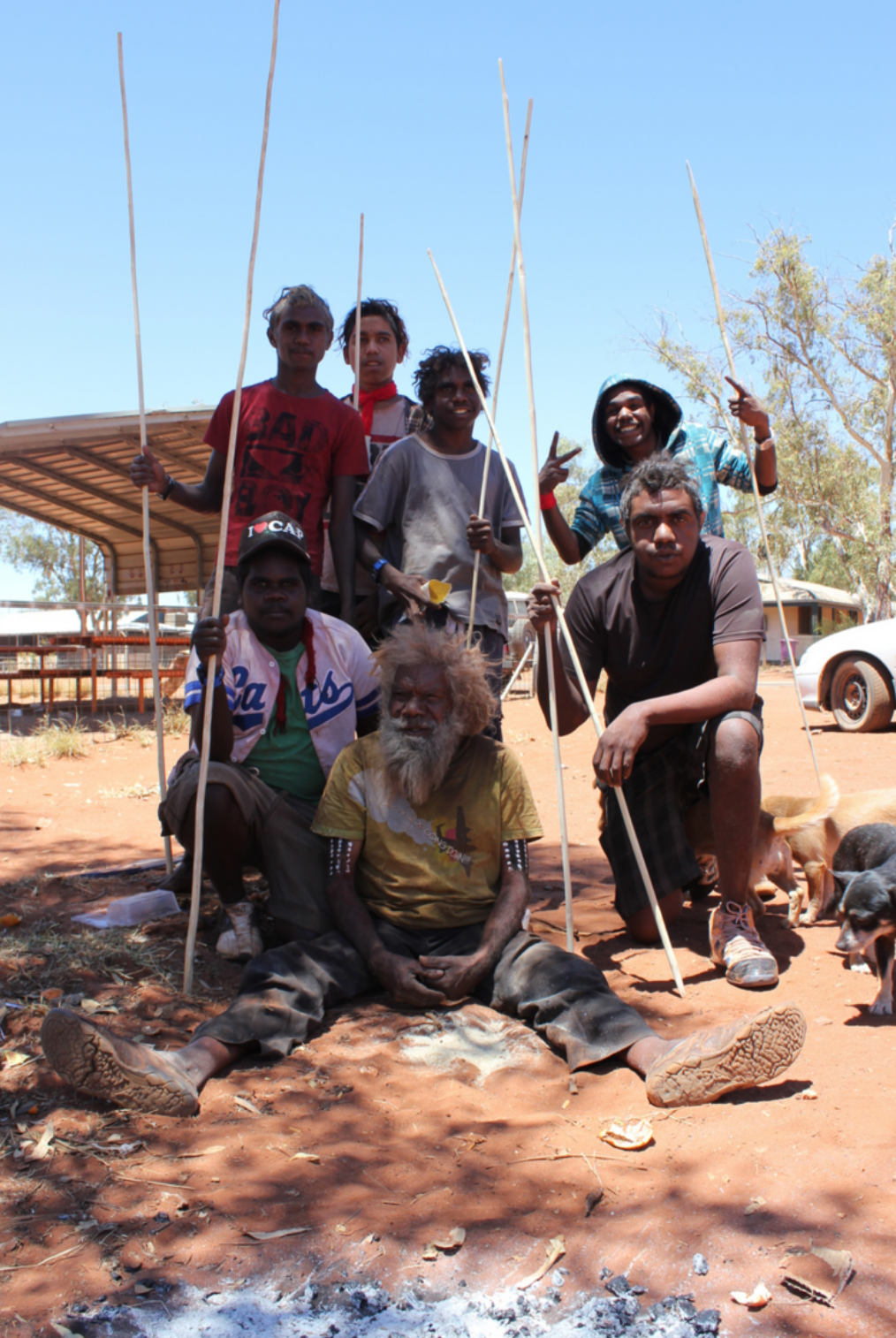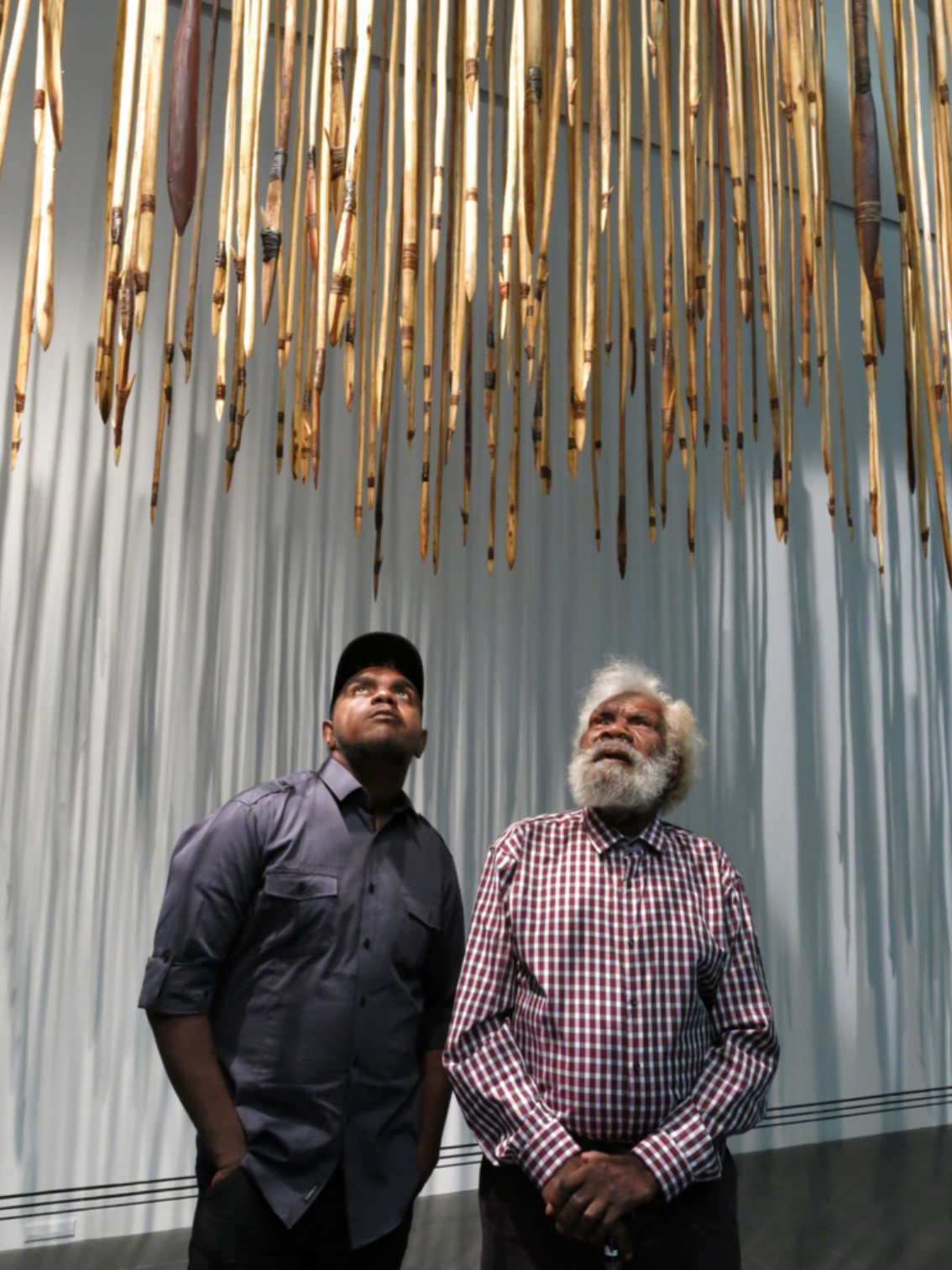 KULATA TJUTA PROJECT
The Kulata Tjuta Project was formally established in 2010 at Tjala Arts in the community of Amata on the Anangu Pitjantjatjara Yankunytjatjara Lands, when Hector Burton (c1937 – 2017 Pitjantjatjara), Ray Ken (c1940 Pitjantjatjara), Mick Wikilyiri (c1938 Pitjantjatjara Yankunytjatjara), Frank Young (c ), and the late Kunmanara Wangin (1939-2012, Pitjantjatjara) and Kunmanara Tiger (c1920- 2012) conceived of the project under the direction of Willy Kaika Burton. The project is directed by Willy Kaika Burton as a means of cultural maintenance, teaching young men the skills of carving and kulata (spear) production. The Kulata Tjuta Project is a series of major installation works rooted in age-old traditions, knowledge and skills and have been specifically designed around keeping country and culture strong. In 2012 the project leaders invited Wiradjuri/Kamilaroi artist Jonathan Jones to work on the Project, where Jonathan supported 2 artistic outcomes.
The first Kulata Tjuta installation work was included in 2014 Dark Heart Adelaide Biennial at AGSA, curated by Nick Mitzevich, and was followed by another at Tarnanthi Festival 2015 under the artistic direction of Nici Cumpston.
The first regional outcome was included in the Tarnanthi Festival in October 2017 under the Artistic Director Nici Cumpston. Senior Women artists from across the APY Lands joined the men on the Kulata Tjuta project for this outcome.
The Kulata Tjuta project established a governing committee in late 2016, with art centres represented by regional arts leaders from each of the APY Art Centres. At this time, Elders decided that the project will be facilitated and supported by the APY Art Centre Collective. The governing committee includes many of the highest profile painters, photographers and new media artists working on the APY Lands today. These leaders work together to continue to drive the project.